The story of our company
.
It was in 1920 when the entire nation needed to be put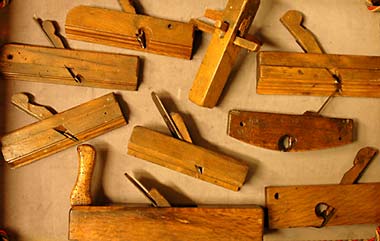 back on its feet again among the ruins of the first world war and hundreds of houses had to be reconstructed, this meant cement, bricks and a lot of wood.
So Mirco's grandfather Angiolo Pasquini decided to open a carpentry in the centre of the town - initially the activity consisted of producing door and window fixtures and to support and back the building activities in the pre-preparation of wood, providing beams and all relating work.
Story then repeats itself, the second world war ends but the people's spirits have not changed, the desire or rebirthing and constructing again pushed even the artisan category to an even more active and organized transformation.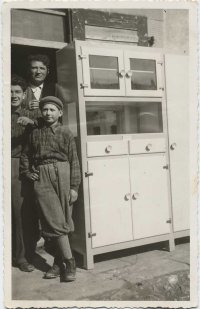 During that period Angiolo's son was maturing his studies in fine arts in Florence and Giovanni his nephew was forming himself in a professional way in the company. In 1951 Pasquini Angiolo the founder, Ancarani Giovanni who from being the "ragazzo di bottega" (errand-boy) had now become an expert polisher and cabinet maker together with Carlo Pasquini decided to give life to the carpentry "PAFEN". The name attributed to the company synthesized the union of two generations:- Pasquini Angiolo - "figlio" (son) and "nipote" (nephew) and together with all the combinations of an effective experience and most of all creativity acquired brilliantly from Carlo's studies. During that period, when money was extremely scarse and only the indispensable necessities were considered - the company distinguished itself for its production of a modern tendency of furniture for home use: for example the "madia" with an artful and economical style where bread dough is kneaded on. It was then decorated and moved to the sitting-room where plates and sets were placed on show.
So the company looks for a balance between the necessity to create spontaneously without limitation between the requests of the market and the economical financial demands. So Mirco was the one to take over and face this new challenge which will be dedicated to with enthusiasm and hard work to come in 1998 after his artistic and architectonic studies and Carlo will live the emotions that the family tradition will continue.