Each country has its "wind".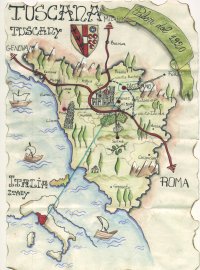 Tuscany is not an exception. It has its "wind" too, a "wind" that is capable of writing a thousand times over the history and to fascinate foreigners and to succeed in capturing them to the enchanting landscapes of the territory regarding the panoramaand its art which cannot be compared to in any way. Its "wind" has always been mingled with feelings of Spring and of time based on the idea of re-birthing and creativity on one hand and that of tradition on the other hand.
This atmosphere now present among its people has given life since to the outstanding season of the "Rinascimento" to the re-newing of all the production activities, therefore to the birth of a cultured artisan who possesses as a slogan and principles the"Fact of Art. In the very restricted world of hi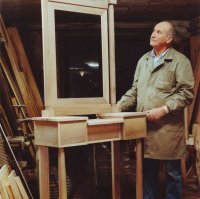 gh class artisans "PAFEN"occupies an exclusive position.
A designer predisposed to new styles andevolution that derives from the success of the consolidated past and completes a production line which prides three generations of experience.
The enthusiasm has been the main drive of our work in almost a century of efforts of eager challenges with dozens of industrial logic since 1920year of foundation of the carpentry Angiolo Pasquini.Today Carlo and Mirco Pasquini have created a unique brand of "PAFEN" a firm style which is not liable to transiency and to sudden trend changes.